It begins with a dream: 
To grow our own food,
but life many times has different plans for you, and we are not an exception.
As a volunteer and farm workers we realized that we are still taking more than we're giving and we're not letting nature to recover. Droughts, floods, erosion, hunger, deforestation, pollution, and climate change are the results of the life we've given to ourselves during the last 100 years. And even though some of us try to stand for nature and people, just some are not enough.
So what can we do?
Raices del Viento Learning Centre: A sustainable center for change.
NGO Permaculture Río Puelo is a nonprofit organization and an international permaculture centre that have the vision of being part of a cultural transformation while providing solutions for permanent abundance by training and empowering local and international people to become agents of change in their own communities and countries.
Our mission is to work with individuals and communities to teach and learn and expand the knowledge and practice of ecological agriculture, sustainable development, natural building, education, tourism and spirituality all under the ethics of permaculture.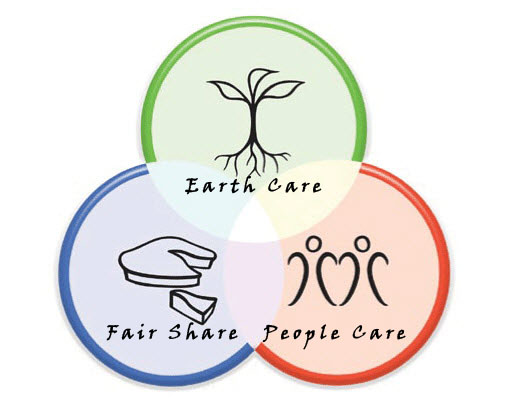 It is, indeed, part of our mission to promote the decentralization and the grassroot expansion of permaculture in Chile and the world.
Where are we?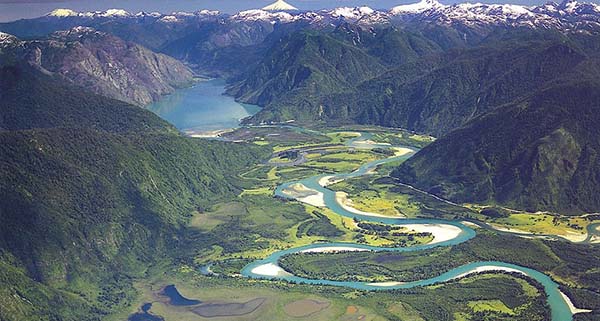 We are settled in Rio Puelo, Cochamó district, X Region de los Lagos, on the astonishing and threatened secret side of Patagonia, Chile.
This valley of great geographic extension, has been classified as an "extreme zone" due to its difficult access, poverty, it's low number of inhabitants and the lack of public services like medical centers and high schools.
In this hidden valley, families and communities live and practice their traditional knowledge related to agriculture, beekeeping, art crafts, animal husbandry and gastronomy. However, the impact of development as well as droughts, erosion and the silent approach of hydroelectrics had brought difficulties to the valley and generated a crisis/opportunity situation in which a transition must happen. This situation will determine the future of the valley, it's nature and people.
Towards which way we want to go?  Towards the priva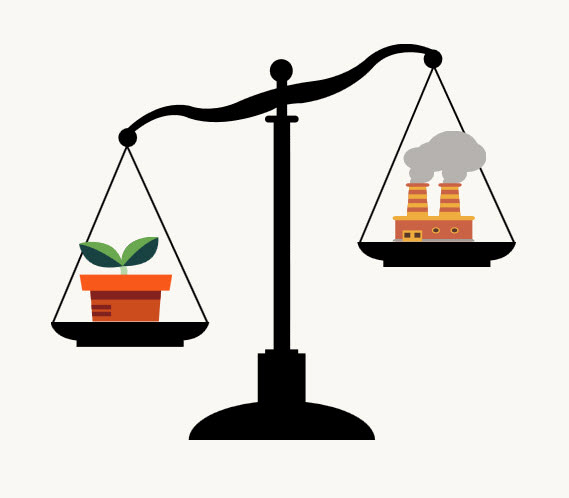 te and thoughtless or communal and thoughtful development? Towards the destruction and extraction of our natural resources or towards the sustainable development and use of this resources?

What do we want?
Protect this valley by:
Promote a sustainable agriculture
To work and share with our community
To educate and share knowledge
Bring back old traditions
Build resilience in our community and world
Find solutions to the local necessities (water shortage, production, yields, etc)
How?
So to be the transition and agent of change that we want to be, we must build our bedrock foundation for change. A Learning Centre with the infrastructure to gather our community, students and organizations in a comfortable space. This centre will have the following objectives:
Be a learning centre for permaculture and the exchange of knowledge
Contribute to the community through capacitation, volunteer programs and education
Be a space for the promotion of permaculture, agroecology and sustainable systems inside and outside the community.
Educate about the caring of the environment, sustainable agriculture, health, well being and the good living.
The Centre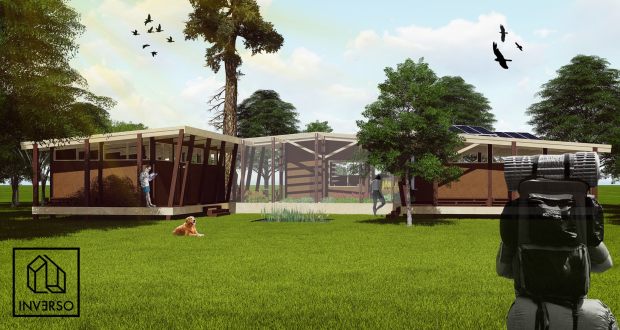 With a capacity to accommodate 15 people and educate a maximum of 30 students, this center will generate its own energy through solar panels, store its own water through rain catchment and clean its gray waters with the use of an artificial wetland. It will produce food with an integrated experimental greenhouse and it will be built using a passive heating system.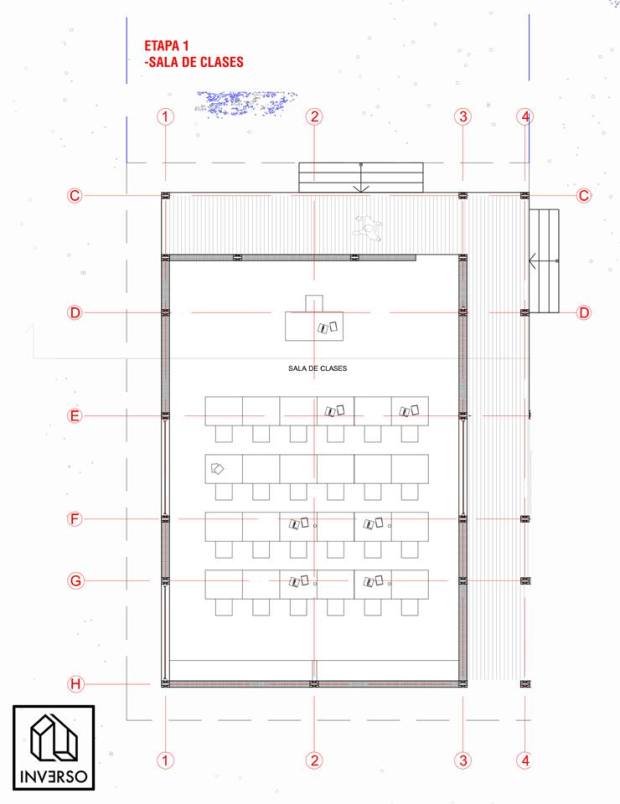 The whole building has a total of 3 stages of construction, every stage represent a year of work:
1st "Learning hall" module
2nd Kitchen, Hallway and Greenhouse
3rd Dormitory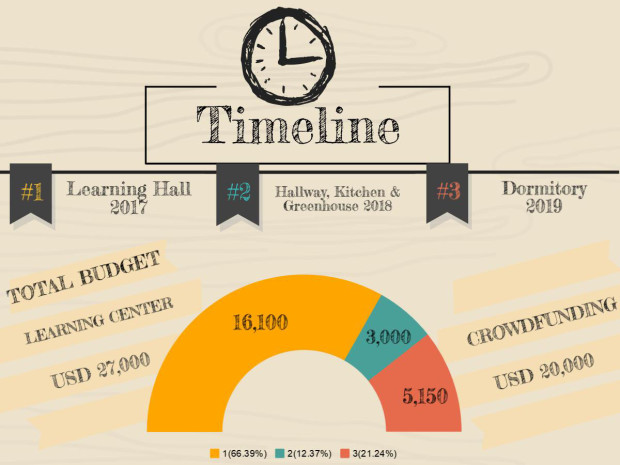 This 3 modules will be built around a central park that function as a plaza with an integrated artificial wetland. This area would serve as a leisure space.
The building stands for it's self-sufficient capacity by using water collection, biofilter, and passive solar heating due to its position towards the sun, the maximization of the winter sun due to the location and angle of the windows and the U shape, acting as a solar trap.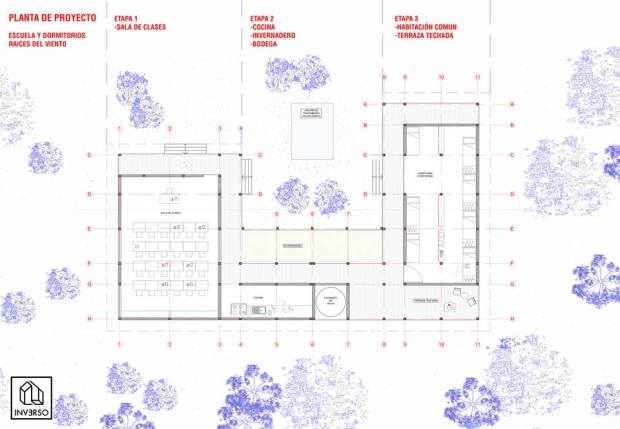 About the Natural Builders
We will bring 5 great exponents and teachers around the Latin American circles of Natural Building. With their help we will impart a course, capacitate and self build our dreamed center. It's a great honor to have the 5 disciples of the great Jorge Belanko, famous constructor and natural builder. Please check at the program HERE.
Raúl Macedo, originally from Uruguay, natural builder, has a wide experience in constructing  family dwellings, he is dedicated to the direction and counseling of constructions, promoting self construction and the reuse and repurposing of materials. He forms part of Terradobe together with Jorge Belanko, more info  Here
Gonzalo Castaño, argentinean,civil engineer, with experience in calculus of the structure in earth buildings. He is team member of EcoHacer together with Marco Aresta, he's currently working at a project at a sustainable community in San Marco Sierras, Córdoba province, Argentina, called Yacumama. He's also part of the Terradobe team together with Jorge Belanko. More info at: EcoHacer
Yamila Riva, Argentinean, Natural builder from 2012 and member of the NGO Arquinatural and Plan B Bioarquitectura, she's finishing her Architecture, Urbanism and Design career at the University of Mar Del Plata. Started a natural building journey as Jorge Belanko's assistant. More info at: http://planbbioarquitectura.wixsite.com/planb
Damián Cárdenas, argentinean, natural builder, has a great experience thanks to the work and journey with Jorge Belanko and Gernot Minke in many workshops around Latin America. He's part of the collective group called "Manos en el Barro" (Hands in the Mud") and Terradobe. More info about him here
Máximo Malaurie, argentinean, builder and facilitator of natural building. He began his experience with Jorge Belanko and currently he's working with his project called "Barro para Todos" (Cob for Everyone), initiative that seeks to bring the experiences with clay to different socio-cultural contexts. He also formed an Architecture Studio called Xilema. He's also a member of Terradobe. More info at: Xilema and Barro para Todos
What we need and for what?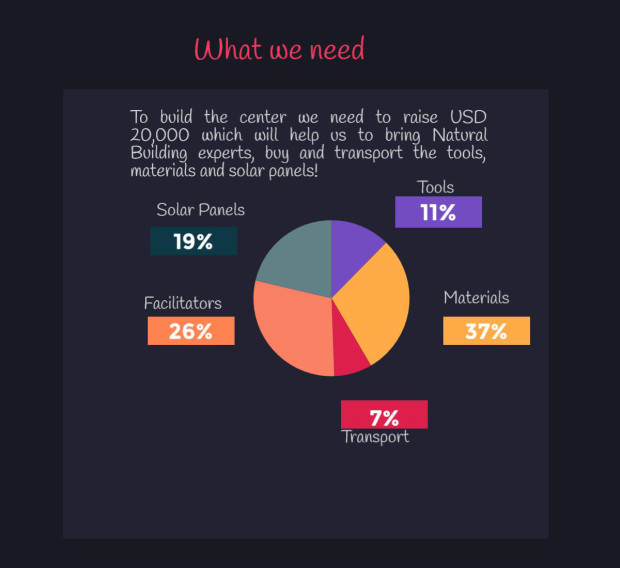 The lumber will be taken from our site and from the nearby saw-mill sustainably, most of the construction will be undertaken by us with the help of our neighbors who will be paid for their work.
With the fundraise, we will bring great exponents and experts in Natural Building who will give a Course/Workshop for the ones who donated and got the Natural Building Perk. You can be one of the student for this unique experience. Get involved in this project and learn with such great teachers!
Materials and tools like roofing, solar panels, windows, isolating, etc. will be transported by a local truck driver and tractor to the nearest place.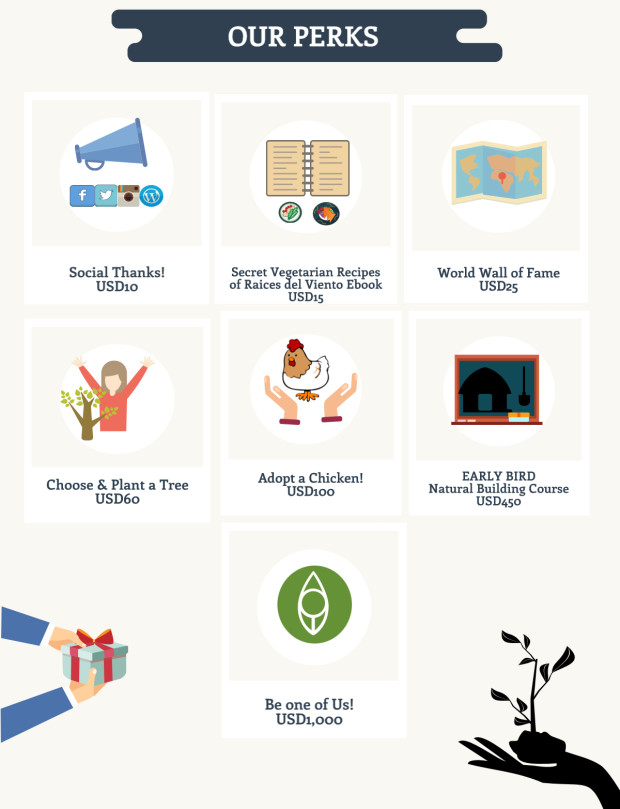 Perks
Social Thanks (USD 10): Thank You So Much!, we will thank you through our social networks, website and more important, from our hearts.
Social Thanks +
Ebook with our Vegetarian Secret Recipes of Raíces del Viento (USD 15):
Collaborate by getting our exclusive recipe ebook where you'd find national and international preparations that we've learned and produce at Raíces del Viento: a mixed culinary traditions from Asia, Europe and Latin America, from North to South, East to West, recipes that our volunteers and guest loved.
Social Thanks + Ebook +
Wall of Fame (USD 25): At the entrance of our Learning Center it will be a 2×3 meters wide World Map, in there, your name and country will be present forever!. By doing so, every visitor, guest or student will know who helped us to achieve this dream.
Social Thanks + Ebook + Wall of Fame + Ebook "From Seed to Flower"
¡Choose & Plant a Tree! (USD 60): By Collaborating you will also be part of our Food Forest: You'll be able to choose between fruit trees, bee forage trees and nitrogen fixers. You choose, we plant!
We will also add an Ebook with the essential tips and cares for growing plants "From Seed to Flower"
Social Thanks + Ebook +Wall of fame +
Adopt a Chicken (USD 100): At Raíces del Viento we chose for a Vegetarian diet, and our chickens love it! By adopting a chicken you are giving them a better and longer life. You will choose her name and we will send you reports of her lovely life: Health status, her first love, her first egg, among others.
Wall of Fame +
Early Bird, Natural Building Course (USD 450): Great opportunity to learn from natural building experts! 1 Week Course starting from 1st of February to the 7th. You'll learn by doing different natural building techniques, passive solar heating system, efficient heating systems, proper mix, among others. Please check at the program HERE.
Social Thanks + Ebook + Wall of Fame + Tree
¡Be one of us! (USD 1000): For a whole month you'll be part of the team Raíces del Viento, you will live with us, be able to know the area, fish and learn about Permaculture, Natural Building, Natural Medicine, forest systems and so much more!. You will also receive our official Staff T-Shirt.
The Team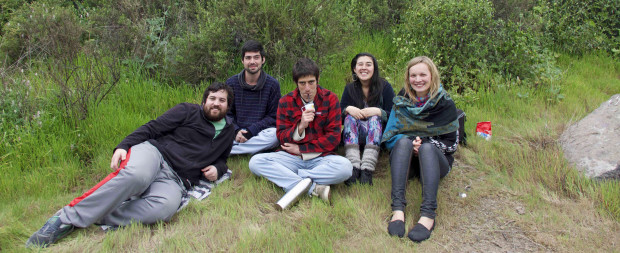 Juan Pablo Rosas Zúñiga
Founder and President of the NGO Permacultura Río Puelo. Commercial Engineer and Certified Permaculturist by HASERA Nepal and Rak Tamachat Thailand. After been traveling, working and volunteering overseas Juan understands the need to build a sustainable life, sharing and giving back the experiences and teachings acquired.
Riina Rintala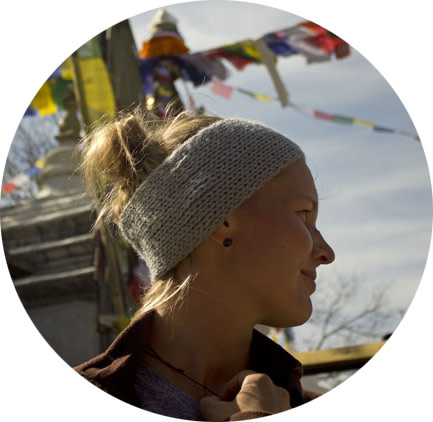 Co-Fundador and Vice-President of NGO Permacultura Río Puelo. Her official profession is a Drama instructor but for recent years she's been concentrating more into gardening and permaculture, studying her certificates in HASERA Nepal and Rak Tamachat Thailand. Spiritual growing and self-development are the main base of her life and the biggest tool the serve the planet and its inhabitants.
Raimundo I. Marchant Valderrama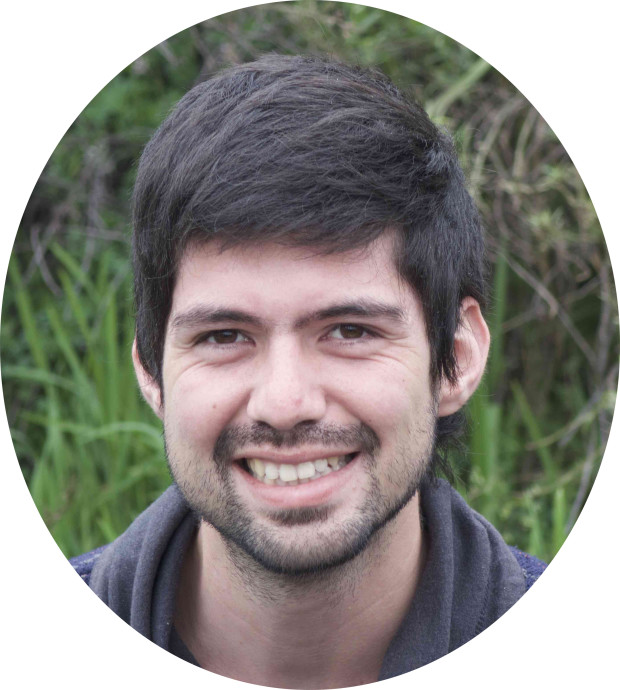 Co-Founder and Director of NGO Permacultura Río Puelo. Currently coursing his 5th year of Engineering in Renewable Natural Resources in the University of Chile. His interests are tied to the territorial management, local development, biology of the conservation and ecological economics. Furthermore, the cultural management and education.
Valentina Rosas Zúñiga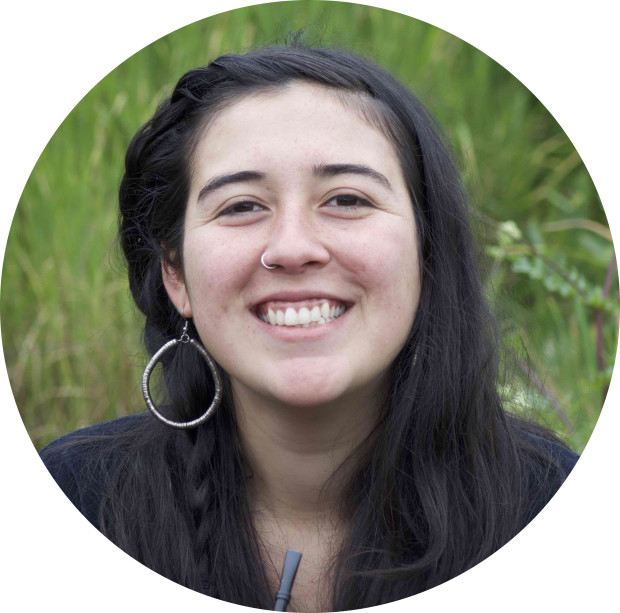 Co founder and Directive secretary of ONG Permacultura Río Puelo. Integral natural therapist, she has been developing the  skills of Acupuncture, therapeutic massages and Bach flowers.
Currently coursing her formation about Family Constellations.
Felipe Araos Leiva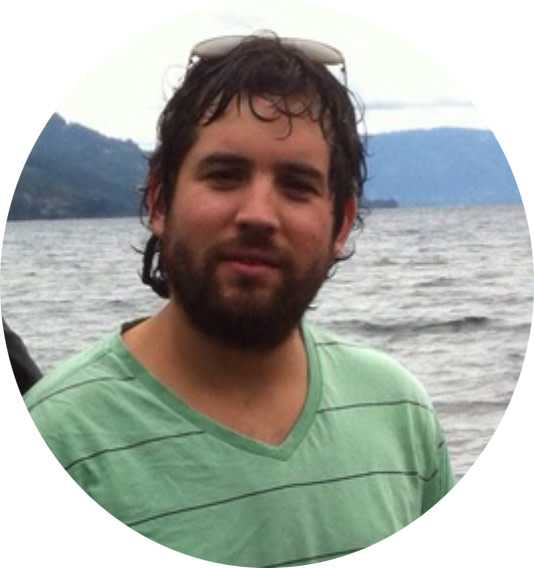 Directive member of NGO Permacultura Río Puelo, with a vocation related to farm work, construction and teamwork. Currently working with the design of the farm and its structures.
Other ways to help us
Spread the word by sharing this Campaign in your Social Networks, by sending emails or talking about it with your friends.
Use the tools that Indiegogo provides to share this Campaign!
Thank you so much for your time, interest and help.
Gracias!, Arigato!, Merci!, Hvala!, Kiitos!, Cheers!, Obrigado!, Tack!, Danke!, Dhanybhad!, Grazie!
Guardar
Guardar